"We need to play our part in building a resilient supply chain to ensure long term security of sustainable food supply"
Bert Allen
Founding Shareholder of Slaney Foods Group
PRESERVING OUR HERITAGE
GROUP COMMITMENT TO
SUSTAINABILITY
The Linden Food Group prides itself on being industry leaders in driving the sustainability agenda. We believe that in order to preserve our heritage, we need to sustain our environment. The Group aspires to be best-in-class commercially, environmentally and ethically and to operate to world-class international standards with the fundamental belief that the more we understand the potential impact our actions may have, the more effective our mitigatory efforts can be.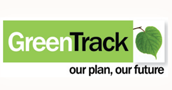 GREENTRACK
Building a resilient supply chain to ensure
long-term security of sustainable food supply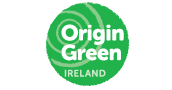 ORIGIN GREEN
Origin Green is a leading national sustainability
programme for the entire Irish food and drink industry.