CELEBRATING FIFTY YEARS IN BUSINESS
BUILDING SUSTAINABLE GROWTH AND CUSTOMER LOYALTY
THROUGHOUT THE YEARS
Alphonse Lonhienne and his wife Maria established their lamb business in 1965 with a clear focus on developing a reputation for excellence in product and customer service in order to build a loyal customer base. Alphonse's skills as a Master Butcher and his insistence on the highest quality raw materials ensured the company built and maintained sustainable growth and customer loyalty throughout the years.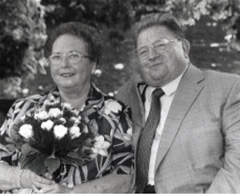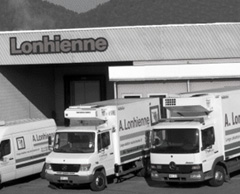 1965 – 1981
The Early Years
In 1965, Alphonse Lonhienne a native of Aubel near Liège commenced trading lamb and lamb meat products in the "old" abattoir of Liège servicing the butcher and wholesale trade in the local region. He was quickly joined in his enterprise by wife Maria and together, during the early years, they established a reputation for quality and excellence of service, providing a solid foundation for continuing business development that continues to define A. Lonhienne to the present day.
The "new" abattoir in Liège was opened in 1979. Alphonse and Maria Lonhienne moved their business to this location forming the company A.Lonhienne sprl on 1st September of that year. This development signalled a shift in business emphasis from a basic wholesale distribution company to a specialist lamb processing and service enterprise.
In 1981, A. Lonhienne moved to a new purpose built lamb processing facility adjoining the new Liège abattoir complex to facilitate the evolution of their business model from a carcass business to the tentative steps of further processing of primal cuts.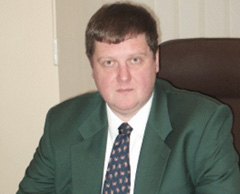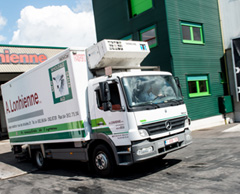 1982 – 2010
Building the Business
In 1982, Marc Lonhienne, eldest son of Alphonse and Maria, joined the business from university where he had completed a Diploma in Business Administration. For the following 28 years, Marc was to play a pivotal role in constructing the business proposition that established A. Lonhienne as the largest Lamb processor in Belgium, forging direct relationships with suppliers from Ireland and the U.K. to include Irish Country Meats. Marc's brother Alain also played an active role, supporting the business development in the early years, as did many key loyal staff who continue to work in A. Lonhienne today.
A. Lonhienne commenced retail packing for the retail sector in Belgium in 1985 progressively responding to changing market dynamics influenced by consumer expectations and the exacting requirements of an expanding and demanding customer base. As a specialist lamb processor, A. Lonhienne has introduced a host of innovative products and concepts to the Belgian market including global sourcing of quality product.
The A. Lonhienne site was further enlarged in 2008 to accommodate not only a developing business but also a growing workforce. Since its foundation in 1965, the A. Lonhienne team has grown to a workforce of over 40 staff numbering amongst them some of the finest craft butchers in Europe.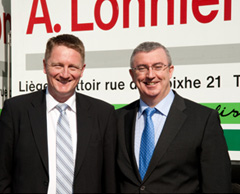 2011 – 2014
Expanding the business as part of a European Group
Irish Country Meats acquired the A. Lonhienne business on 24th March 2011, with the ambition of supporting the continued growth and development of the business. The A. Lonhienne supply proposition now offers a full "farm to fork" integrated lamb supply model to the Belgian market with a complete processing and distribution capability.
The new ownership structure has facilitated a full refurbishment of the A. Lonhienne facility consistent with delivering business objectives and marketplace demands.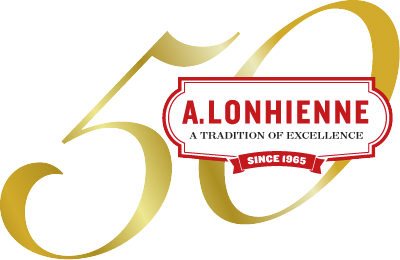 2015
Celebrating 50 years in business
A. Lonhienne celebrates its 50th anniversary in 2015, marking fifty years of proud tradition of business excellence and achievement. Management and staff extend sincere gratitude to our customers, suppliers and service providers, past and present, for the support of our business over the years and we look forward to your continued patronage. In return, we pledge excellence in service to our customers and continuing business innovation to sustain the A. Lonhienne brand and business for a further fifty years and beyond.